Through education, intern sponsorship programs, participating in legislation and regulation, and networking with the broader risk management community, our mission is to foster an environment of diversity and professionalism to nurture growth for the risk management profession serving its members in Oregon and SW Washington.
Chapter Announcements
Oregon RIMS is a proud supporter of Kids Chance of Oregon! Through our 2022 Oregon RIMS Golf Tournament, we were able to raise $11,550 for this amazing organization that [...]
President's Message
Greetings Oregon RIMS Members and friends of the Chapter!
As the newest President of Oregon RIMS I want to acknowledge all the amazing past Oregon RIMS Presidents that have been instrumental in making the Oregon RIMS Chapter the most educational, collaborative and fun professional board out there. Specifically, Eva LaBonte, Dale Lindstrom, Troy Hall, Eric Machado and Keesa Garcia have all helped me in my career tremendously and become great friends as well as mentors. And for me, that is what Oregon RIMS is all about. Establishing relationships with colleagues to share strategies, stories and professional friendships. As we transition out of a pandemic-centric focus, networking, professional development, and professional connection are more timely and more important than ever.
As a Chapter, the last year has seen a resurgence of amazing events and the 2023/2024 Fiscal Year promises to build on those experiences for our members. We continue to look for leaders and those new to the risk community in Oregon to support the Chapter by getting involved. We hope that by supporting and engaging with the risk and insurance community your experience will be richer and you will be able to direct and contribute toward the Chapter's future.
We invite you to network with others in the risk management community while enjoying amazingly fun events like last year's Winterhawks' game, Thorns' game, OMSI and Zoo backstage tours, and of course golf the annual golf event at Langdon Farms. This year, we will continue with opportunities for engagement and professional development during the monthly educational sessions. Be on the lookout for emails for our events webpage and get on the email list if you haven't already (make sure your organization whitelist's emails from Oregon RIMS.)
Again, thank you to all those that helped paved the way for me and everyone else at Oregon RIMS to be successful. Also I would be remiss to not thank our Sponsors. In my time as Treasurer, I can truly say it is not hyperbole that without the sponsors, none of this is possible. They are also amazing people who are involved in the chapter and truly part of the Oregon RIMS family. Please see links to our sponsors' website below.
I look forward to a great year meeting new colleagues and getting to know old ones even better. Feel free to reach out to me or any other board member at any time with questions. All of us at Oregon RIMS are excited for another great year connecting with all of you!
If you have any questions or concerns, feel free to reach out to me or any member of the Oregon RIMS board. We look forward to connecting with you this year!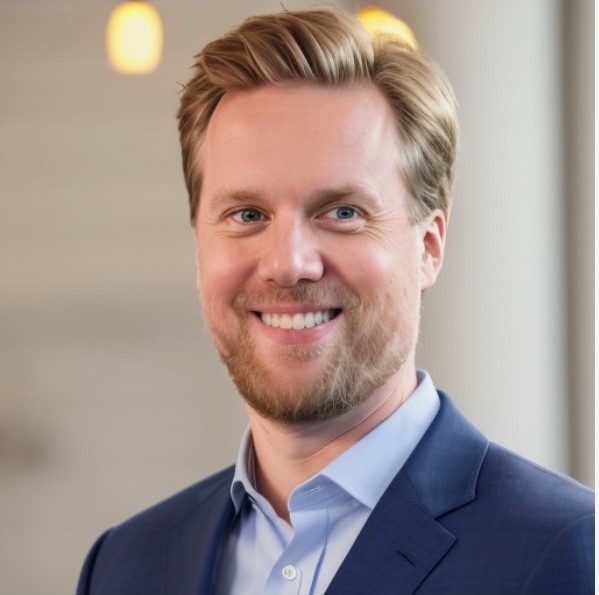 Bryan Aalberg
President, Oregon RIMS