Andreas Muehlbauer
AVP, Sr Lead Research Scientist
FM Global
Dr. Andreas Muehlbauer is Assistant Vice President and Sr. Lead Research Scientist in the Structures and Natural Hazards research group at FM Global, one of the world's largest commercial and industrial property insurers.
He joined FM Global in 2015 and has been leading research aimed at improving the company's worldwide climate risk mapping and modeling capabilities. In his role, Andreas supports Operations, Underwriting, and clients with understanding and quantifying climate risks through modeling and data analytics. Recent research projects include the development of a global freezing map, next-generation wind and hail hazard maps, and white papers on tornados, extreme precipitation, and flooding.
Before joining FM Global, Dr. Muehlbauer was a research scientist at the University of Washington where he was involved in research projects funded by the National Science Foundation, the U.S. Department of Energy, and NASA. He published numerous peer-reviewed scientific papers in atmospheric and climate science.
Session Title (Click for summary)
Brett Phillips
Sr Manager, Wildfire Operations Program Management
PGE
Brett is currently leading the Wildfire Operations Program Management team at Portland General Electric. This team is responsible for operationalizing PGE's Wildfire Mitigation Plan which includes employee fire season training, developing fire season operational practices, and readying the company to execute a Public Safety Power Shutoff, in extreme weather conditions.
Session Title (Click for summary)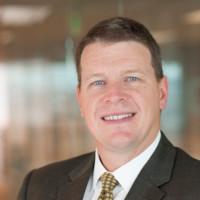 Shon DeVries
Sales Director
Propel Insurance
In over thirty years in the insurance and risk management field, Shon has been an underwriter, insurance broker, corporate risk manager and risk management consultant. As an insurance broker, Shon has consulted on insurance programs for over $60 billion of project values on over 100 large projects over the past 20 years. His experience with project risk planning and assessment for complex construction projects and contractor businesses includes the design of both traditional and alternative risk management programs, wrap-ups, contractor-owned captive insurance companies, contract formation, risk allocation, risk mitigation systems analysis and construction claim resolution. Shon is a graduate of Cornell University and an OR RIMS Board member.
Session Title (Click for summary)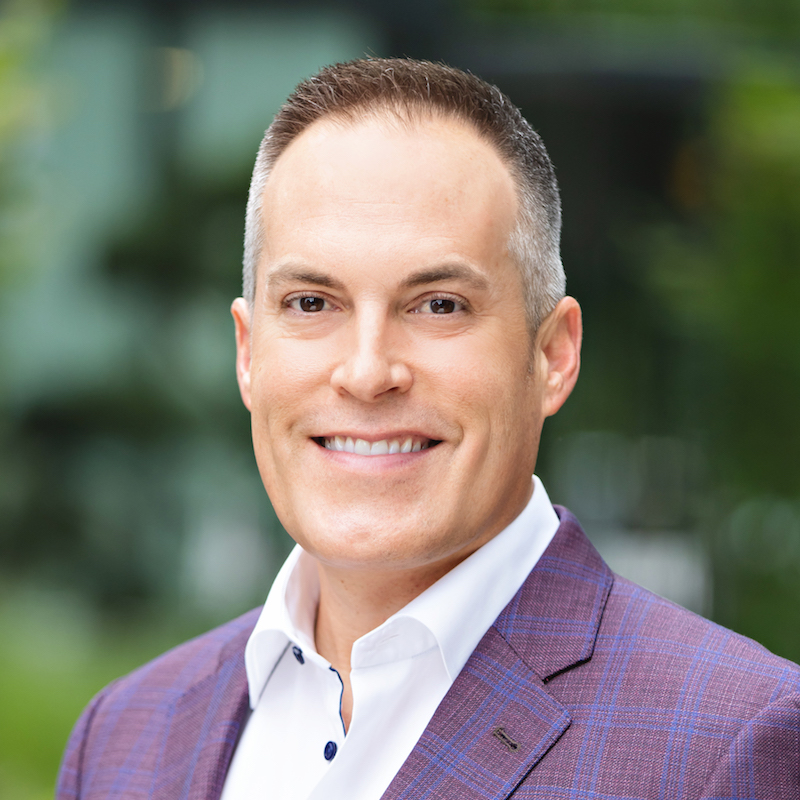 Chris Bading
National Property Practice Leader
Brown & Riding
Chris Bading is the National Property Practice Leader for wholesale broker, Brown & Riding. In his capacity, he places millions of dollars of Builder's Risk premium annually and has his finger on the pulse of what underwriters need to present the best terms for each project. Chris's deep market relationships make him an asset to both risk managers and retail brokers. Chris resides in the Pacific Northwest and his team spans the country. Together they work with markets all over the world and place projects across the U.S. He is a graduate of Washington State University and the father of a new baby girl; born on Easter/Master's Sunday this year!
Session Title (Click for summary)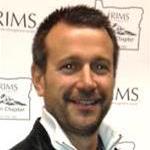 Dale Lindstrom, ARM, CPCU, PE
Risk and Safety Manager
DeWitt Construction
Dale is a Risk Management professional with 35+ years of experience providing a broad spectrum of risk management solutions to diverse industries such as semi-conductors, wind energy, aviation and construction that have spanned his career. Of those 35+ years, Dale worked 10 years with an international insurance broker, and began his career with an industry leading property insurance company as a loss control consultant.
In addition to the traditional responsibilities as a Risk Manager, Dale has been responsible for tax, legal compliance, and safety, providing Dale with an insight into the holistic risk concerns that companies face. If it's implementing an Enterprise Risk Management program or driving improvements to the Safety Culture of a company, Dale has experienced the internal challenges often encountered when looking for results.
Dale is an active participant with the OR Chapter of RIMS (Risk and Insurance Management Society) serving on the Board in a variety of officer positions and committees and was the Chapter President for the 2015-2016 term.
Session Title (Click for summary)
Chris Novotny
Strategic Risk Manager, ARM, RIMS-CR
Clean Water Services
Chris Novotny understands the importance of a strong broker–client relationship. She believes that selecting the right broker is critical to being a successful risk manager.
Chris is the Strategic Risk Manager at Clean Water Services in Hillsboro. She sits on the Strategy Team and is responsible for all things risk including the captive insurance program, risk financing, insurance, claims, ERM program, and emergency management.
Over the course of her career, Chris has overseen the risk financing programs at two large healthcare systems, as well as managed several captives, and owner-controlled insurance programs, administered claims programs, and directed the health and safety programs for various entities. Chris is a versatile and results-oriented risk management professional who brings over 35 years of private and public sector risk management experience, including PeaceHealth, TriMet, OHSU, Port of Portland, City of Portland, and various insurance companies.
Ms. Novotny is a proud graduate of Oregon State University. Go BEAVS!
Session Title (Click for summary)
Liz Carabas
Senior Director, Global Client Advocate
Willis Towers Watson
Liz has 25 years of experience as an insurance broker working closely with large and complex clients. She has served in a variety of roles throughout her career, including Casualty Practice Leader, Bermuda Broker, Client Executive, and Office Leader.
A skilled negotiator known for devising creative, analytics-driven solutions to assist her clients with their overall risk financing and risk management goals, Liz has fostered strong carrier relationships which enable her to be an effective advocate for maximizing resources, managing conflicts, and creating sustainable partnerships on behalf of her clients.
In her role as a Global Client Advocate at WTW, Liz is responsible for ensuring seamless delivery of services to her clients. This entails providing consultative risk and insurance strategy as well as managing the brokerage team to deliver comprehensive risk management solutions.
Liz obtained her BA from Grinnell College in 1998 and holds the Associate in Risk Management designation. Liz was named a Risk & Insurance Workers' Compensation Power Broker and Responsibility Leader.
Session Title (Click for summary)
JP Agnesse
Manager, Insurance & Risk Finance
Portland General Electric
JP is the Manager of PGE's Insurance & Risk Finance department and has been with the department since 2005. He currently manages PGE's corporate insurance and self-insurance programs as well as oversees Property damage claims and Risk Engineering activities. Prior to PGE, J.P. spent 8 years on the insurance broker side working for various companies.
Session Title (Click for summary)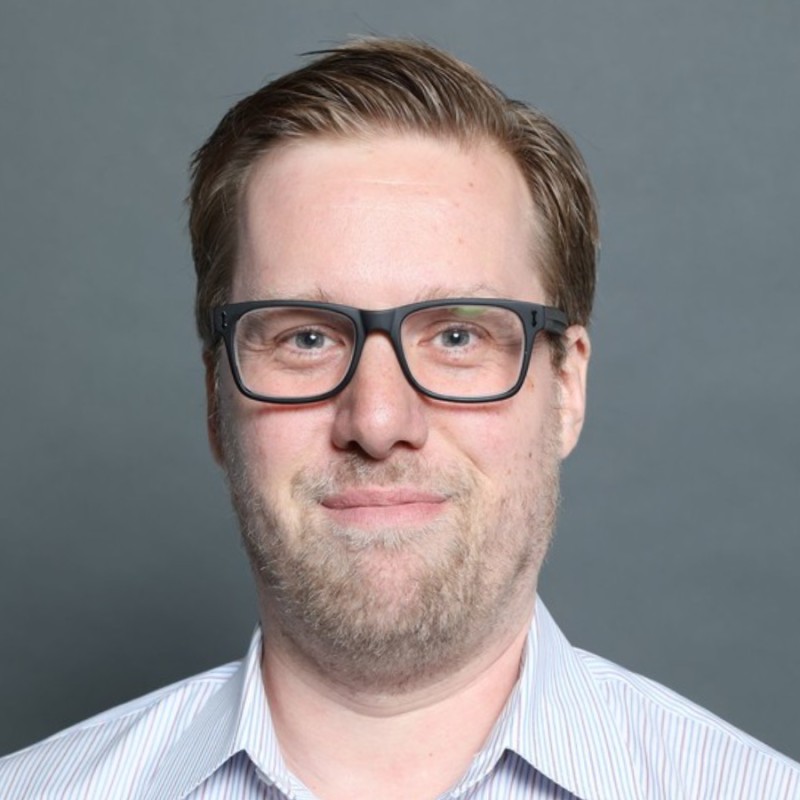 Bryan Aalberg
Sr. Risk Management Analyst
Washington County, Clean Water Services, WTW
Bryan Aalberg currently serves as a Sr. Risk Analyst for Washington County, the second largest County in the State of Oregon. He has worked for the County for over 16 years in a variety of Risk Management related fields. He currently focuses on Workers' Compensation claims. Previously, Bryan worked for a third-party claims administrator where he handled liability claims and loss analytics.
Bryan has earned a bachelor's degree in history from the University of Portland as well as his Associate in Risk Management (ARM). He has served on the Oregon PRIMA Board and is the current Treasurer of the Oregon RIMS Board.
Bryan is a rare 6th generation Oregonian. He is a huge fan of basketball and is a season ticket holder for the Portland Trailblazers. He enjoys volunteering for Pride, BPOC and Animal Rights events around the Portland area. Bryan and his amazing wife Diana, have a shelter dog named Dexter and a shelter cat named Ellie.
Session Title (Click for summary)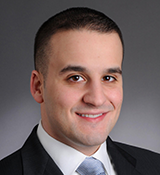 Ray Mascia
Shareholder
Anderson Kill, P.C.
Raymond A. Mascia Jr. is a shareholder in Anderson Kill's New York office and Co-Chair of the firm's Financial Services group. Ray represents corporate and governmental policyholders in all types of insurance recovery matters, including matters involving D&O coverage, professional liability coverage, general liability coverage, environmental and asbestos claims, commercial crime insurance, and first-party property and business interruption losses arising from natural disasters and other perils.
In 2021, Business Insurance recognized Ray as a Break Out Award winner, selecting Ray as one of forty attorneys nationwide. In 2020, Law360 recognized Ray as a Rising Star in the practice area of Insurance, selecting Ray as 1 of 176 attorneys nationwide. The award recognizes those "attorneys under 40 whose legal accomplishments transcend their age." In addition, The Legal 500 USA recognized Ray as a Next Generation Partner in 2020 and as a Rising Star in 2019 while ranking Anderson Kill's Insurance Recovery Group as one the nation's top practices in the category of Insurance: Advice to Policyholders.
Session Title (Click for summary)
Carrie Maylor DiCanio
Shareholder
Anderson Kill, P.C.
Carrie Maylor DiCanio is the managing shareholder of Anderson Kill's Denver office and Co-Chair of the firm's Financial Services group. Carrie is a member of the firm's insurance recovery, commercial litigation and COVID Task groups, and co-chair of Anderson Kill's Women's Network. Carrie was selected as one of forty nationwide winners, and the sole policyholder attorney, of the Business Insurance 2018 Break Out Award. The award recognizes the next generation of leaders in insurance. Also in 2018, Law360 named Carrie a Rising Star in Insurance. Benchmark Litigation has selected Carrie for inclusion in Benchmark's 40 & Under Hot List in 2018, 2019 and 2020.
Carrie has recovered valuable insurance proceeds for corporate policyholders in litigation throughout the United States and advised clients extensively on pre-litigation insurance matters. Carrie has litigated and arbitrated claims involving a range of insurance policies, including representations and warranties, D&O, E&O, CGL, environmental, and property.
Session Title (Click for summary)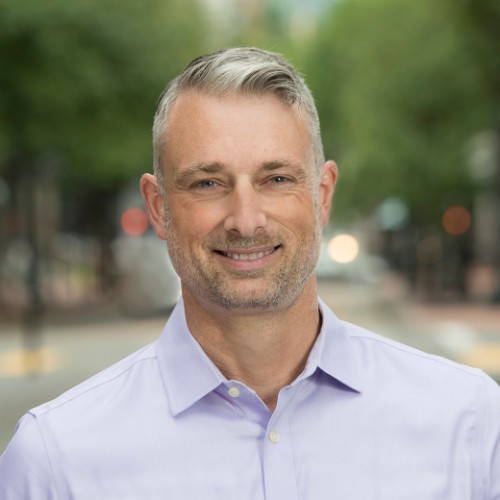 Chris Nolke
Chief Information Security Officer
Skycrane
After graduating with an Electrical Engineering degree from Alaska in 1995, Chris jumped into technology immediately and programmed his first firewall in 1996. Since that day, he has worked in cybersecurity for a variety of industries, including communications, medicine, defense, retail apparel, and utilities. Chris first started leading others in 2009 and greatly enjoys leadership coaching. Chris started Skycrane earlier this year to being operational technology cybersecurity to critical infrastructure.
Session Title (Click for summary)
Kieran Ramsey
Special Agent in Charge
FBI
Kieran L. Ramsey is Special Agent in Charge of the Portland Field Office. He joined the FBI as a Special Agent in 1998, assigned to the Seattle Field Office. He worked on public corruption, organized crime, and the Seattle Joint Terrorism Task Force. He was also the senior leader of Seattle's Evidence Response Team, deployed to the World Trade Center immediately after the 9/11 attacks.
In 2005, Mr. Ramsey promoted to Supervisory Special Agent and worked in Counterterrorism  at FBI Headquarters. After two years, he was promoted to Legal Attaché in Cairo, then was promoted in 2013 to Assistant Special Agent in Charge of Boston's Counterterrorism Branch, and led the Boston Marathon Bombing Task Force.
Mr. Ramsey was named Legal Attaché in Rome in 2017, covering Italy, The Holy See, and Malta. He was promoted to Section Chief in 2018 and named the Director of the Hostage Recovery Fusion Cell.
Prior to joining the FBI, Mr. Ramsey was a Special Agent with the U.S. Customs Service. He is the recipient of multiple awards, to include the U.S. Attorney General's Award for Distinguished Service in 2010.
Session Title (Click for summary)
Mike Amodeo
Program Manager, EHS
Metro
Mike Amodeo is the EHS program manager for Metro. Mike's responsibilities include program development and implementation, hazard assessments, committee leadership, employee safety training and contract management. Mike has been with Metro for 14 years.
Mike began his career firefighter in the United States Airforce and has 37-years' experience in environmental health and safety.
Mike's notable career highlights include:
Rescue crew chief at the Space Shuttle launch complex
Safety engineer on the north slopes of Alaska
Exxon Valdez oil spill response team
Senior safety engineer for Tri-Met
Loss control consultant for ESD-112
Safety Engineer for Kemira Chemicals
In Mike's off time, he enjoys fishing and poetry. Mike has turned his passion for fishing into a business, Amodeo Fishing NW, where all proceeds provide "no cost" fishing trips for veterans and active-duty military personnel through a veteran organization; The Fallen Outdoors. Mike's poetry credits currently include twenty-five copy-written poems.
Session Title (Click for summary)