Education Day Agenda
Time
Event
Speaker
7:30am – 7:50am
Live Streaming Begins
7:50am – 8:00am
Welcome and Introductions
8:00am – 8:50am
Session 1: Cybersecurity Update for Insurance and Risk Management Professionals
Christian Nolke
Cyber Security Director for PGE
8:50am – 9:00am
Break
9:00am – 9:50am
Session 2: Threat Assessment & Threat Management: A Law Enforcement Perspective
Peter Simpson, Sergeant
Portland Police Bureau
Criminal Intelligence Unit
9:50am – 10:00am
Break
10:00am – 10:50am
Session 3: Workers Compensation in a Remote Workforce
Sommer Tolleson
Tolleson Conratt Nielsen Maher & Replogle
10:50am – 11:00am
Break
11:00am – 11:50am
Session 4: Employment Law and OSHA in a Remote Workforce
Jamie Carlton, SBH Legal
Matt Baker, SBH Legal
11:50am – 12:10pm
Lunch Break
12:10pm – 1:00pm
Keynote Session 5: Take this Job and Love it
Keynote Speaker
Martha Bryan
Bryan and Bryan Associates
1:00pm – 1:10pm
Break
1:10pm – 2:30pm
Session 6: Property Market Update: The Good, the Bad and the Ugly
State of the Casualty Insurance Market – Midyear 2021
Shon Devries, Propel
Greg Miller, Casualty
Ronan Eggleston, Woodruff, Management Liability
2:30pm – 3:00pm
Closing Remarks
Keynote Speaker: Martha Bryan
Martha Bryan is a management consultant, author, speaker, and seminar leader who speaks nationally and internationally regarding the development of human potential and personal excellence.  With an education background in teaching, she has taught at both high school and college levels and has held positions in both government and private industry.  Her work career expands from farm laborer and cafeteria helper to positions in staff support, sales, training and personnel administration.  After 20 years in public sector administration, Martha resigned to start her own training and consulting firm.  She has a wide range of experiences — working with Owners, CEOs, Presidents, Directors, Managers, Technicians, Skilled Trades as well as Line Staff.
Fascinated by what makes some individuals strive to be the very best, Martha has devoted her life to studying peak performers.  She is a highly effective organization consultant and dynamic public speaker who is recognized for her informative, down-to-earth, and entertaining keynote presentations and workshops on motivation, personal effectiveness, leadership, customer service, and change management. Her programs on implementing quality, excellence, leadership, vision and strategy, self-esteem and success psychology bring about immediate changes and long – term results.  She gives such practical ideas, methods, tips and techniques that participants emerge excited, enthusiastic and eager to apply her ideas in their work and personal lives.  You will enjoy spending time with her!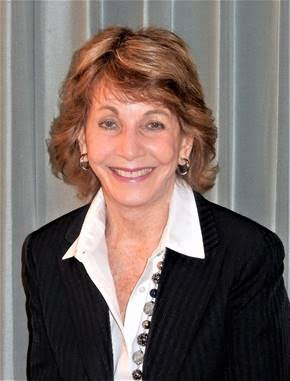 Chris Nolke – Director of Cybersecurity and Governance at PGE
Univ. Alaska Fairbanks, BSEE Class of 95
Father of three boys (10,14,18)
Hobbies: Adventure while Mitigating Edge Risk
Sergeant Peter Simpson – Portland Police Bureau
Sergeant Peter Simpson is a twenty-seven-year law enforcement veteran with the Portland Police Bureau, specializing in crisis management and communication, public affairs, public speaking, criminal investigation and intelligence.
Sergeant Simpson currently supervises the Criminal Intelligence Unit (CIU), which provides investigative support for cases involving threats to commit acts of mass and/or targeted violence, violent extremism, domestic and international terrorism, organized crime, and special investigative projects. CIU has a working relationship with the Federal Bureau of Investigation's Joint Terrorism Task Force.
Additionally, CIU conducts investigative threat assessments for major events, dignitary visits, and investigates threats to businesses, community groups, critical infrastructure, and individuals, including stalking behaviors, to members of the public, public officials and/or other high-profile individuals. CIU also works jointly with the Behavioral Health Unit on individual threat assessments of people exhibiting behavior that may be a public risk and may have a mental health component. CIU also monitors global events that may have a nexus to public safety in Portland.
Finally, CIU has increased its ability to conduct investigations into cybercrime where, in part or in whole, the suspect use cyber-based tools to commit varying crimes such as but not limited to; theft, identity theft, extortion, and computer crime. These types of investigations include swatting; sim-swapping; cyber-based threats (i.e. bomb threats, threats of mass or targeted violence); social engineering (intrusion/penetration attempts on networks); and, unauthorized access to networks, programs, and/or data.
Sergeant Simpson attended Oregon State and Portland State Universities, graduating with a Bachelor of Science in Communications. Sergeant Simpson received a Certificate of Strategic Communications and Public Relations, and a Certificate of Terrorism Studies from Portland State University.
Sergeant Simpson is a member of the Association of Threat Assessment Professionals (ATAP); the Law Enforcement Liaison for the Columbia River Chapter of ASIS International; an active member of the International Association of Law Enforcement Intelligence Analysts; an active member of the International Association of Chiefs of Police (IACP) Homeland Security Committee; and, an active member of the Intelligence Commanders Group for the Major Cities Chiefs Association.
Jamie Carlton – SBH Law
Jamie joined SBH Legal as an associate in 2008. She came to the firm with a background in employment law, focusing largely on discrimination matters. She worked as a Senior Investigator at BOLI investigating employment discrimination and public accommodations claims. Prior to her tenure with BOLI, she worked with a national labor union representing more than 2 million members. Jamie continues to guide employers in hiring, firing and other employment matters as well as maintains an active workers' compensation practice. She represents large corporations, small business, local non-profits as well as the insurers and TPAs used by her clients.
Matthew Baker – SBH Law
Matthew joined SBH Legal in 2020 and represents Oregon and Washington employers and insurers in workers' compensation and related employment defense matters.
Before joining the firm, Matthew practiced with another defense firm specializing in workers' compensation litigation and OSHA compliance.
Shon DeVries – Property
In his 30-year career in the insurance industry, Shon has been an underwriter, risk manager, consultant, and broker. He spent over 17 years with Marsh and has been at Propel Insurance since 2015. While Shon acts as principal broker on some of Propel's largest property programs, he also works on all lines of property & casualty coverage across several industry sectors. Shon's clients range from public entities to healthcare to construction and infrastructure. Shon is a frequent speaker at several industry associations. He has been an active participant in Oregon RIMS and National RIMS for 20 years and is proud to represent Propel as a Platinum Sponsor for Oregon RIMS.
Ronan Eggleston – Senior Vice President, Management Liability
Ronan brings nearly 25 years of experience in the insurance sector where he has held multiple senior vice presidency roles prior to his position at Woodruff Sawyer. Here, he works with both startups and Fortune 100 companies to tailor their insurance coverage solutions.
Clients count on Ronan as an extension of their team, and someone who works to gain a deep understanding of their business and zero in on distinct risks. Specializations include Directors & Officers Liability, Errors and Omissions, Mergers and Acquisitions, Cyber Liability, Employment Practices Liability, and Fiduciary Liability.
Ronan holds a bachelor's degree in finance and marketing from the University of Oregon, and has been a board member of Junior Achievement of Oregon & SW Washington since 2008.